NO-BULLSH*T – Roasted Multigrain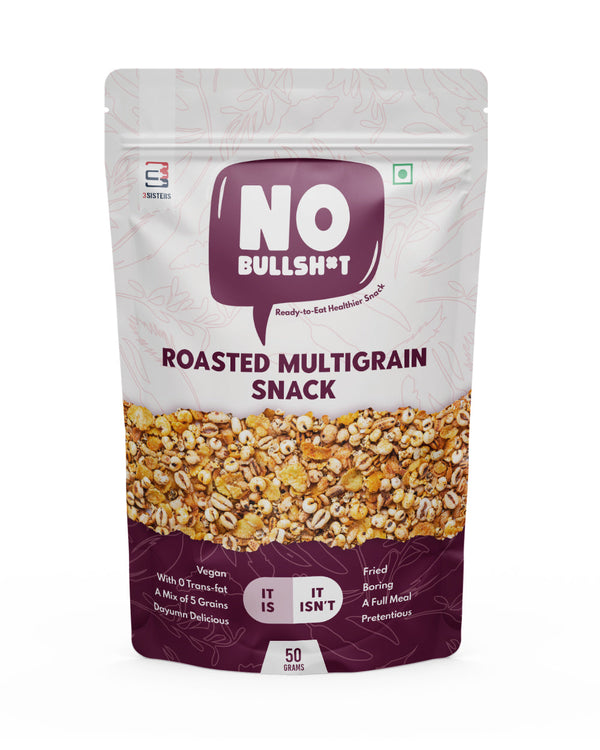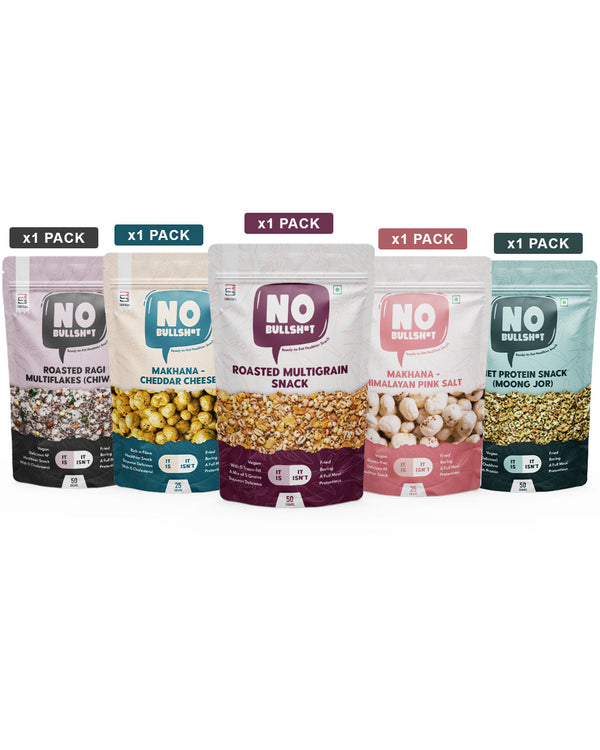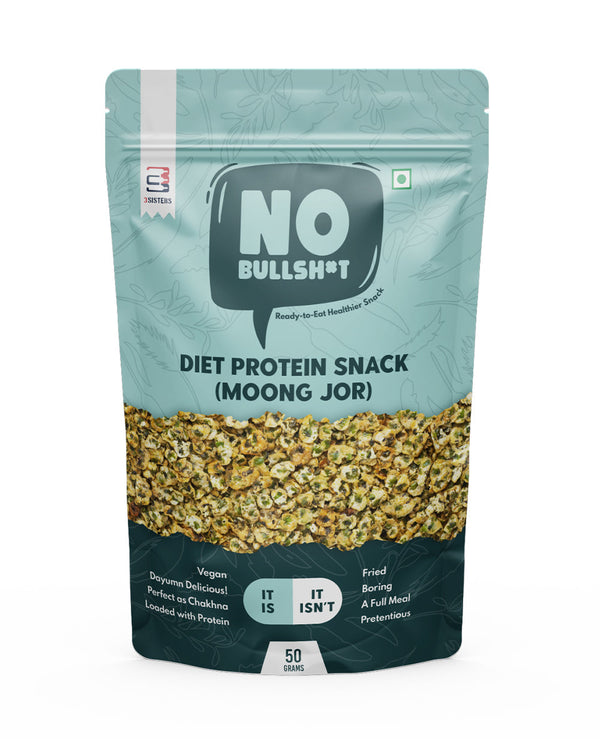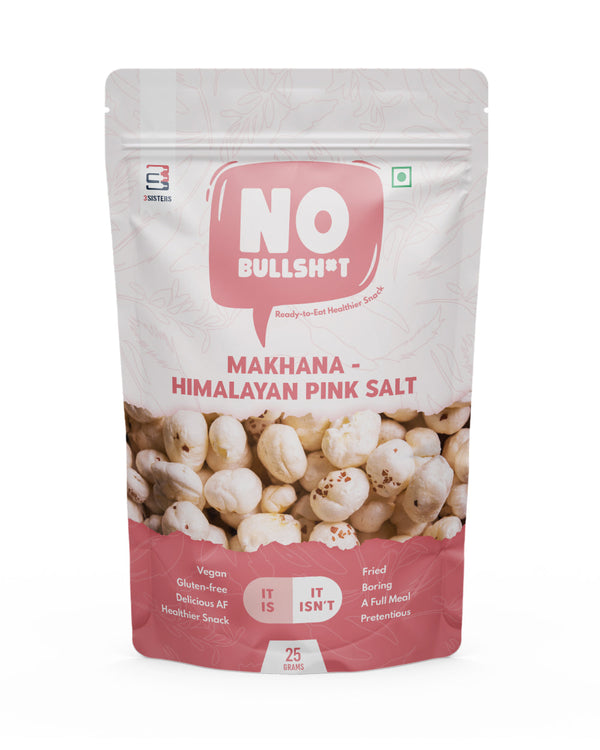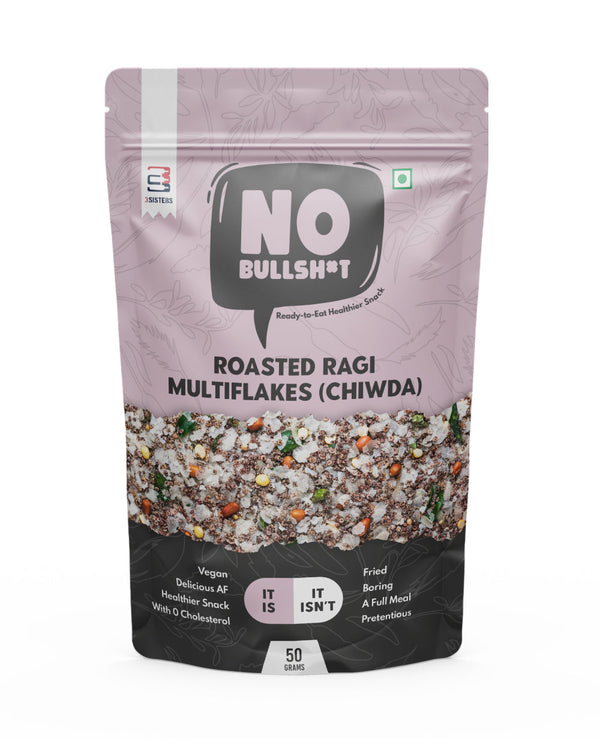 Welcome to healthier snacking with No-Bullshit's Roasted Multigrain Snack.
It's a mix of 5 grains, it's light, and it's delicious! And you can carry it everywhere you go.
Here's everything notable about the 50 gms pack of Roasted Multigrain Snack –
a. Dayumn delicious
b. Contains 4.79 gm of protein
c. Contains 3.06 gm of fiber
d. Contains 0 Cholesterol
e. Healthier snacking option, anytime and anywhere
f. This is vegan & contains gluten
g. Conversation starter – share it with someone and wonder why we named it No-Bullshit.
Try the Roasted Multigrain Snack. It's a snack for the snacc in you!
Why Us

Innovative Products
We push the boundaries of enjoyment with modern food & beverages.

CREATING GOOD TIMES
Every product is crafted to help you create great memories with loved ones.

WE MAKE IT ALL FOR YOU
Our products are in-tune with what the consumers need for better experiences.

FOCUS ON QUALITY
We ensure constant checks to ensure you only get the best of what we make.