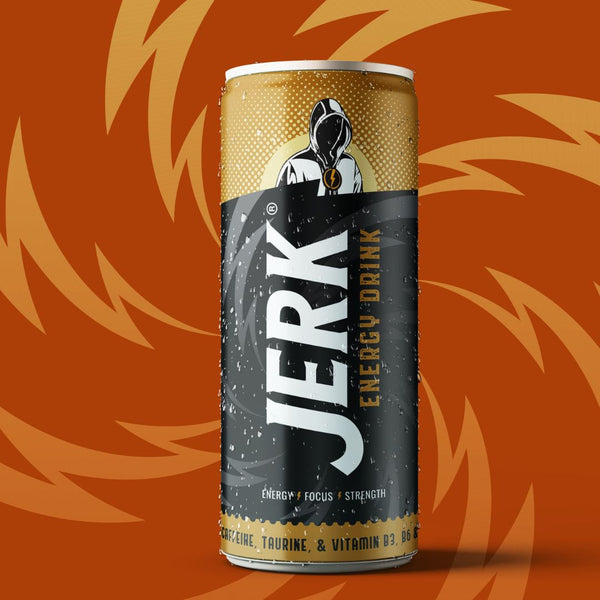 Introducing Jerk Energy Drink, the electrifying boost you've been waiting for! Unleash your full potential and conquer every challenge that comes your way. Packed with invigorating caffeine and revitalizing taurine, Jerk will ignite your senses and fuel your drive, propelling you to new heights of performance and focus.

What makes Jerk different is that it doesn't just fuel your fire but also nourishes your body. Fortified with a powerhouse blend of Vitamin B3, B6, B12, and vital minerals, every sip replenishes your body, so that you're always on top of the game.

Take charge of your life. Sip and get going.


Why Us

Innovative Products
We push the boundaries of enjoyment with modern food & beverages.

CREATING GOOD TIMES
Every product is crafted to help you create great memories with loved ones.

WE MAKE IT ALL FOR YOU
Our products are in-tune with what the consumers need for better experiences.

FOCUS ON QUALITY
We ensure constant checks to ensure you only get the best of what we make.