3Sisters Non-alcoholic Beer - German Lager (Cans)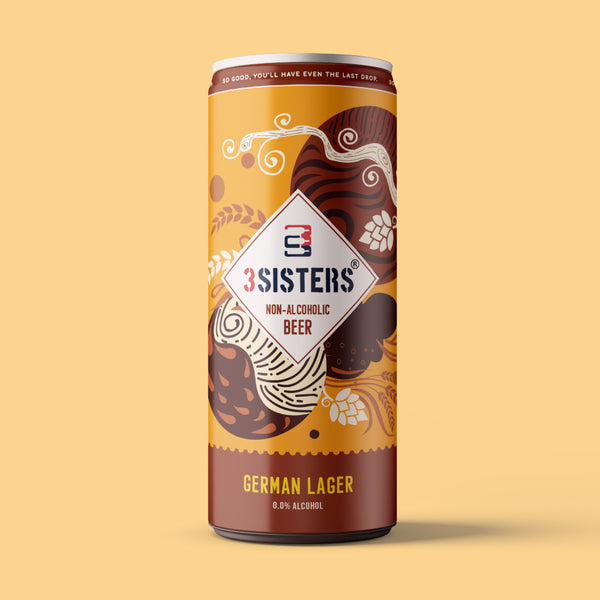 The answer to the age old question, "what would beer without alcohol taste like?" Well the answer is simple, our German Lager is made from the very same, imported German hops and malt, but with our innovative 0% alcohol brewing method, what you get is a beer that tastes, smells and feel like the 'real' thing, without the nasty hangover. What's more, with a mere 13 calories per 100 ml serving, and a negligible 2gms of sugar we have even managed to get rid of that nasty beer belly!
Why Us

Innovative Products
We push the boundaries of enjoyment with modern food & beverages.

CREATING GOOD TIMES
Every product is crafted to help you create great memories with loved ones.

WE MAKE IT ALL FOR YOU
Our products are in-tune with what the consumers need for better experiences.

FOCUS ON QUALITY
We ensure constant checks to ensure you only get the best of what we make.