3Sisters Non-alcoholic Beer - Ginger (Cans)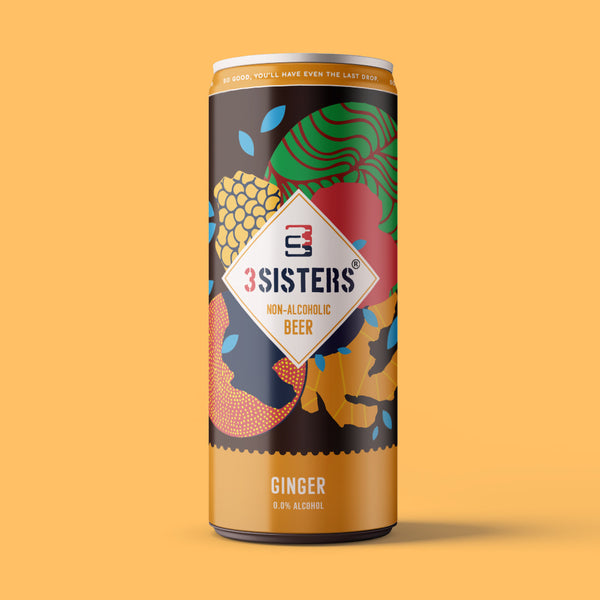 Ginger + Beer = Awesomeness. Weird right? The spicy root has for ages been a powerhouse immunity booster. Heck, it's been featured in Ayurvedic recipes! And we have harnessed it's awesomeness, in a fun, new way. Our Ginger Beer is made from ginger sourced from renowned farms all across the country. Our innovative 0% alcohol retentive brewing process, ensures that the resulting drink, is light, zesty and totally refreshing! Don't believe us, take a swig, and get back to us on what you think.
Why Us

Innovative Products
We push the boundaries of enjoyment with modern food & beverages.

CREATING GOOD TIMES
Every product is crafted to help you create great memories with loved ones.

WE MAKE IT ALL FOR YOU
Our products are in-tune with what the consumers need for better experiences.

FOCUS ON QUALITY
We ensure constant checks to ensure you only get the best of what we make.