3Sisters Non-alcoholic Beer - Strawberry (Cans)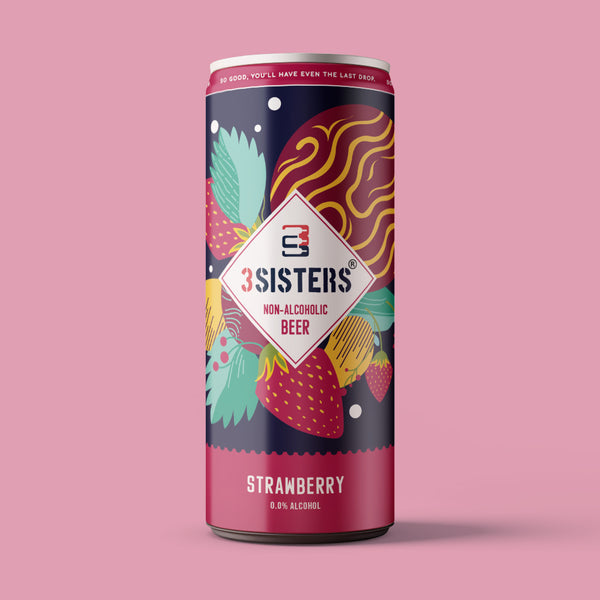 When our master brewers were posed the question, what next, it was probably around Valentine's Day! Star-crossed teetotalers that they are, they decided to perfect the best, damn romantic drink they could. After a whole lot of debate, they settled in on the perfect lovers' drink. Strawberry Beer is designed to put you in the mood for romance, or at the very least, make you fall in love all over again. Made from the freshest strawberries, all natural fruit juices and additives, and our innovative 0% alcohol retentive brewing process, we're sure you'll love drinking this as much as we love making it!
Why Us

Innovative Products
We push the boundaries of enjoyment with modern food & beverages.

CREATING GOOD TIMES
Every product is crafted to help you create great memories with loved ones.

WE MAKE IT ALL FOR YOU
Our products are in-tune with what the consumers need for better experiences.

FOCUS ON QUALITY
We ensure constant checks to ensure you only get the best of what we make.